We develop your UV LED products taking into account your field issues.
Our UV LED expertise
Pathogen study
Optical calculation
Thermal calculation
UV dose calculation
Design of LED electronic boards
Design of control systems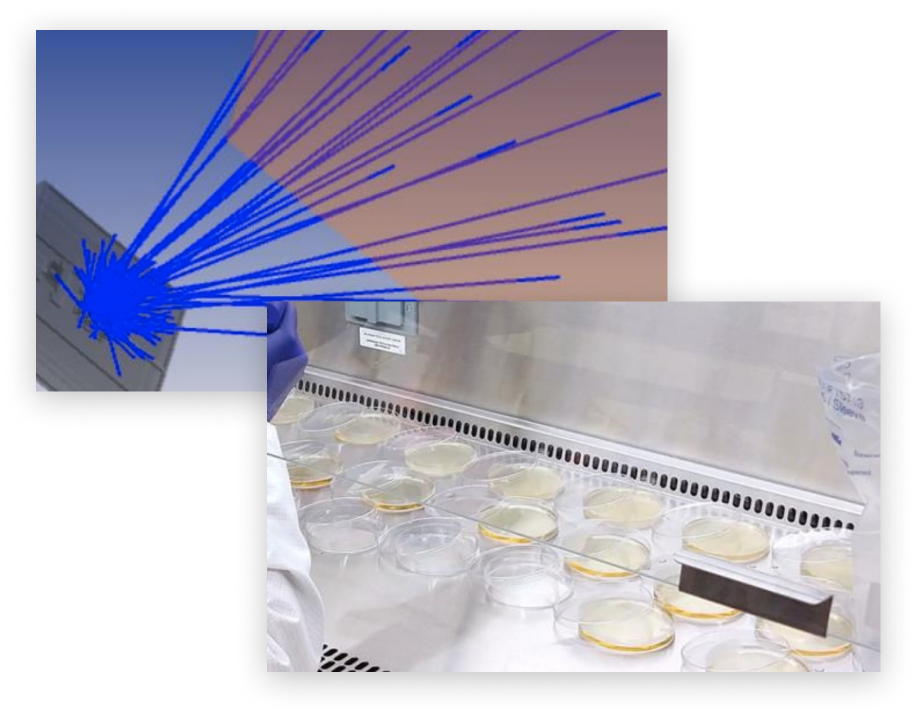 Our fields of application
Our UV LED expertise applies to many areas. Our design office adapts our solutions to your land issues. Consult us for more information.
FOOD INDUSTRY
LARGE INDUSTRIAL SPACES
OFFICES, WAITING ROOMS, CHANGING ROOMS
MEDICAL AND HOSPITAL ENVIRONMENTS
AGRICULTURAL BREEDING
PROTECTION OF ARCHIVES
AUTOMOBILES
LARGE DISTRIBUTION
HOTEL AND CATERING
COMMUNITIES
AERONAUTICS / MARITIME
URBAN TRANSPORT
SHOPS
LOGISTICS
CONSTRUCTION
CLEANINGS
VSE / SME
INDUSTRY
VITICULTURAL
LUXURY